Wednesday, November 16, 2022 | 8 – 9:15 a.m. ET
Having self-control has been noted as a highly desirable trait, as those with high self-control are more successful in their personal and professional lives. However, might there also be some downsides to being highly disciplined? In this Business and Bagels event, we explore the possibility that having high self-control may also have some interpersonal costs, leading individuals to become burdened by others' reliance. During this virtual event, Christy Zhou Koval, Ph.D., will present her work on the interpersonal dynamics of self-control followed by some time for you to ask her questions and / or share your experience about being relied on by others. Click here to register!
Past Sessions from 2022 - 2023 Season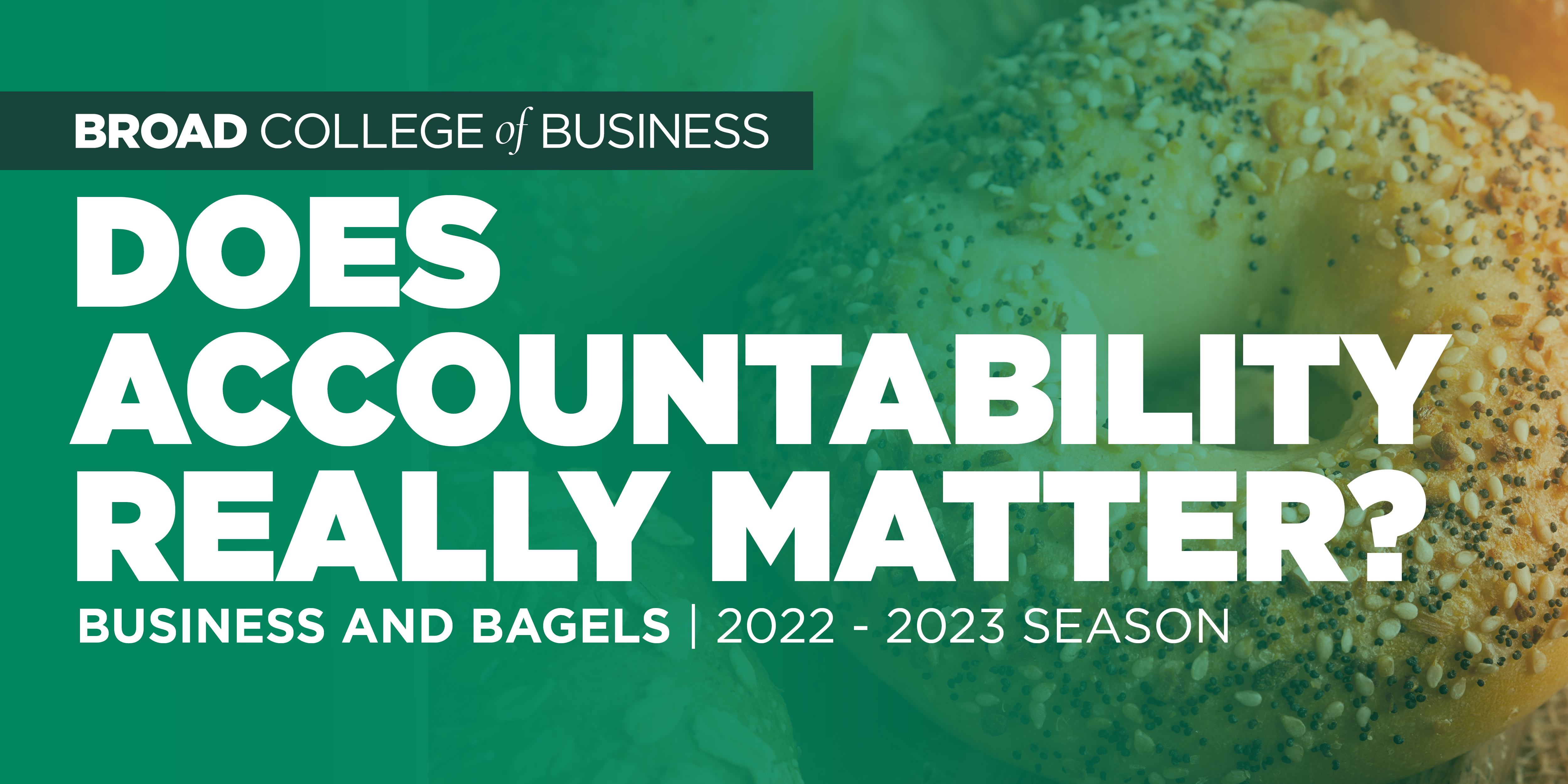 Does Accountability Really Matter?
September 20, 2022 | 8 - 9:15 a.m.
We are very excited to invite Angela Hall, Ph.D., a top researcher in accountability, to share her work during our first Business and Bagels of the season! Do you know the impact of accountability? Accountability is not only an organizational requirement, but also a perceptual lens that can be used to observe and understand behavior in, and of, organizations. Join us to learn how accountability is positively related to political skill, core self-evaluations, an internal locus of control, conscientiousness, agreeableness, and extraversion, as well as negatively related to trait and state anxiety and negative affect. In our first Business and Bagels of the year, come learn about accountability and its impact on your organization. During this virtual event, Angela Hall will present her work followed by some time for you to ask her questions and/or share your experience with accountability.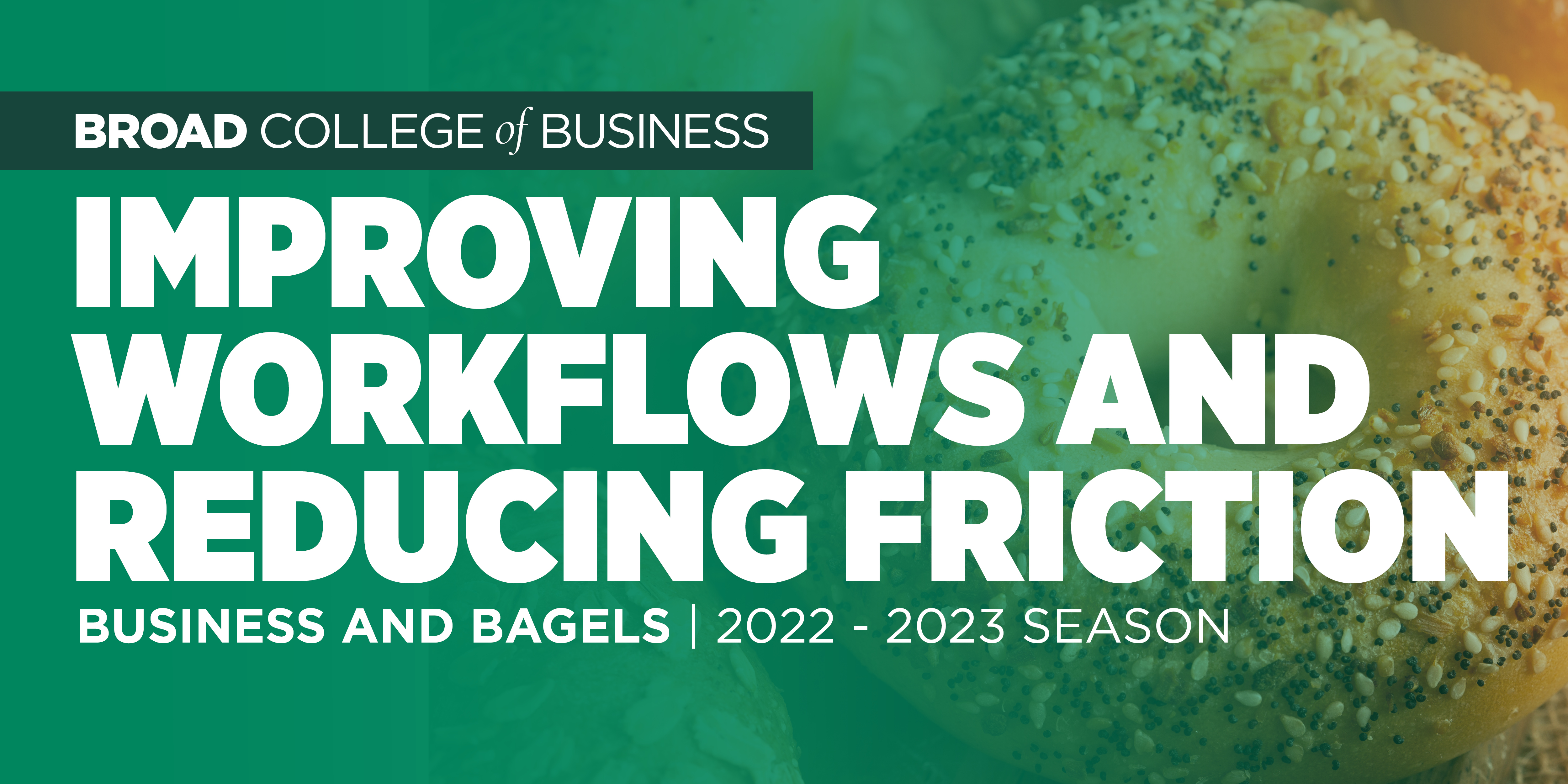 Improving Workflows and Reducing Friction
Wednesday, October 26, 2022 | 8 – 9:15 a.m. ET
In normal times, maintaining long-term focus in the face of day-to-day challenges can be difficult. In recent years, the sea of changes we have experienced demand both crisis navigation and a rethinking of the long-term destination for your organization. With information technology redefining operations in almost every industry, managing the "business process" has become more essential than ever. Business Process Management (BPM) is a critical skillset for analysts who design the way work is performed and for managers who must ensure ongoing process improvement. This webinar will address BPM's role in reshaping and executing strategy.
Required fields are indicated by .